The classic, vintage lines of this old-time delivery "hack" will make you smile and remember the simplicity of days gone by. . .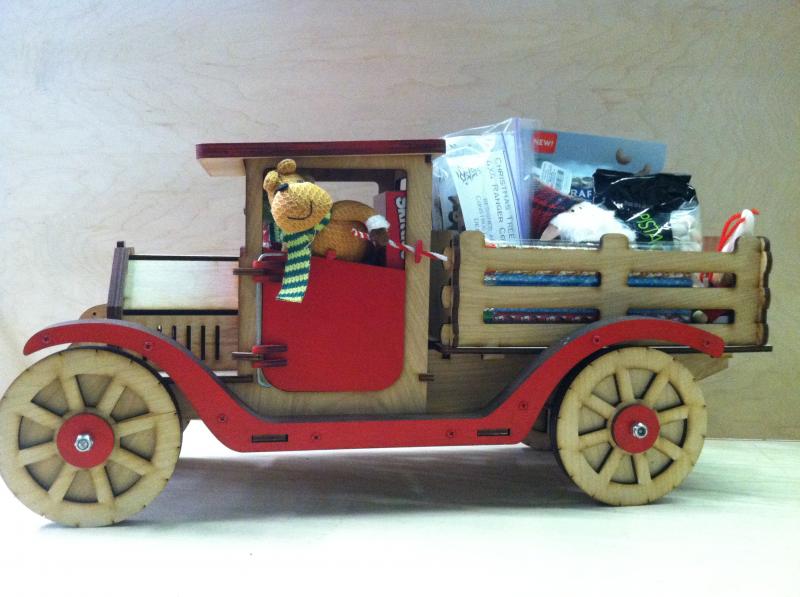 Approximately 24" long, with 5" diameter wheels! 
You can almost hear that little four cylinder engine puttering along . . .
This model truck is huge!  It is also surprisingly lightweight, because it's made of thin plywood.  Yet it's body-on-frame construction makes for a strong assembly.  Quarter-inch steel axles on 5" wheels mean years of easy rolling fun!
Constructed entirely of laminated wood. 
Natural wood tone with various body panels painted red.  
 Buy the kit at Construct A Truck USA