There's nothing like a vintage biplane from days-gone-by to spark your imagination.  Except, perhaps, a model of the plane that you could picture yourself piloting!  Emblazoned with our nation's flag, five-point stars adorning the wingtips, this little barnstormer will bring a twinkle to your eye-- even if you're only planning to put it on the shelf in the office and just daydream an occasional flight of fancy. . .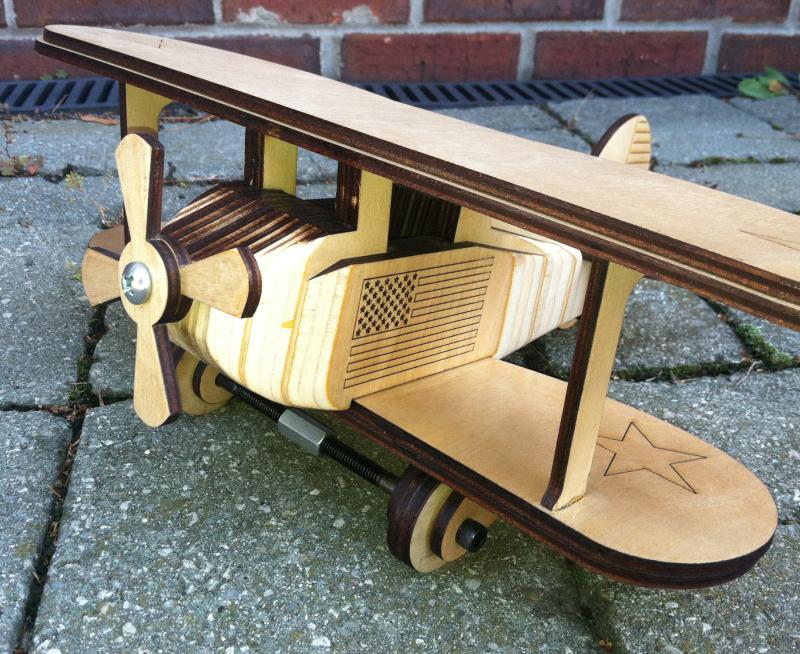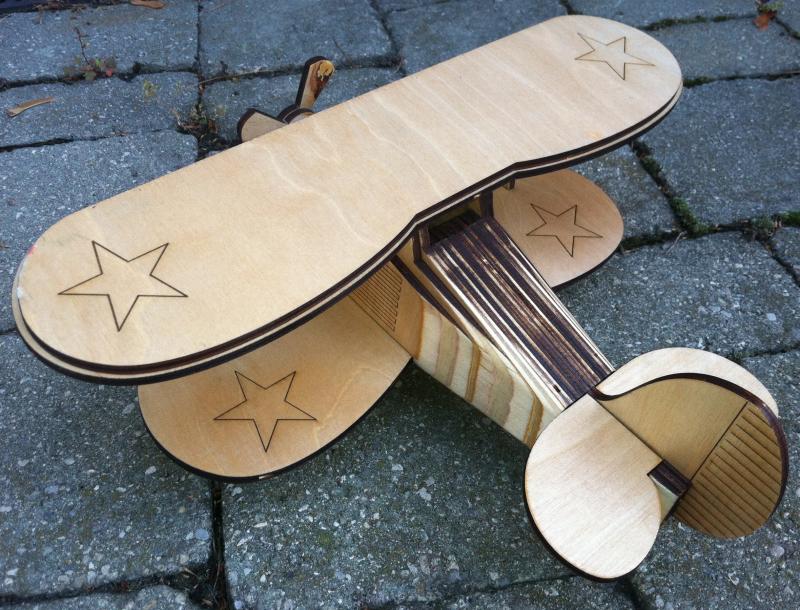 15" wingspan, 12" from tip to tail.  Three sturdy wheels on quarter-inch axle bolts.
Handsomely crafted of harwood plywood, unpainteded.

Clear!  Contact!  Here we go. . . !